A One stop Solution for your
Blockchain Development And NFT
The Blockchain Development Company develops technology solutions on the blockchain so that startups and enterprises can take advantage of the decentralized network and establish more transparency, efficiency, and automation into operations. In order to establish new business models and increase businesses' data and transaction traceability, blockchain development services create decentralized blockchain networks. We can revamp your Blockchain systems or develop a custom Blockchain solution from scratch. By developing custom consensus algorithms and other technology, our developers are empowering businesses to grow.

Private and public blockchains
Business models with many transactions per second or very few transactions can be met by developing public and private blockchain systems. The systems we deliver are customized to meet your business requirements immediately.
dApps (decentralized apps)
Decentralized applications that are tailored to the requirements of businesses are developed and integrated with existing enterprise systems, enabling businesses to set up a protected, secure environment for collaboration and business transactions.
Enhance security
With the peer-to-peer nature of blockchain, we create breaches-resistant applications, managing sensitive data internally and externally, for preventing fraud and cyber attacks.

Software for Blockchain Wallets & Exchanges
The Blockchain Wallet & Exchange Software developed by us supports trading blockchain tokens and multiple cryptocurrencies, generating private keys automatically, and participating in Initial Coin Offerings (ICO), Security Token Offerings (STO), and Digital Security Offerings (DSO).
Software for mining cryptocurrency
By working with existing cryptocurrency mining software to include Application-Specific Integrated Circuits (ASICs), we can accelerate transaction confirmations; in addition, we can design decentralized networks for mining pools, develop miner performance dashboards, and design architectural solutions for mining farms.
The Working of Blockchain Technology
Establish a problem and a goal
To understand the problem, it is essential to define it. The first step is to make sure you know what all problems the proposed solution is supposed to solve. Do your homework and determine whether investing time and effort in the blockchain will benefit your business capabilities. The blockchain network also allows you to migrate your current application without having to start from scratch. You need to determine if your idea requires blockchain in order to determine if you can use blockchain for the implementation.
Determine which platform is suitable for blockchain
To create a decentralized application, you need a blockchain platform. That way, you do not have to create your own blockchain from scratch. You need a blockchain platform to solve the problem you intend to solve and the consensus mechanism.
Ideation for a blockchain
You can brainstorm business requirements and ideas for the application once you have identified the problem and the blockchain platform to build it on. As part of the blockchain development process, this step involves evaluating, formulating, and prioritizing use cases for blockchain experimental use. Choose which business entities should be added to the on-chain and off-chain chains. Prepare the product roadmap, i.e. when will the alpha, beta, and ready-to-launch versions be released.
Demonstrating the concept
Proofs-of-concept show the potential of a blockchain project by demonstrating a potentially working, theoretical model or prototype. As part of your PoC, you should go through the following stages to demonstrate the project's feasibility:
-Theoretical Build-up
- Prototype
When a software application is not yet tested formally, it is considered in the pre-alpha stage.
Blockchain Development Platforms we work on
Ethereum
Today, Ethereum is still the most popular smart contract system among developers, having been released in 2011. A platform for smart contracts and ICOs has gone live, allowing companies to deploy their own applications through the platform. Vitalik Buterin, the creator of Ethereum, sought an alternative to Bitcoin developers, who rejected his idea about implementing application development capabilities on the platform. Since Ethereum gained traction and significant investments through its first-mover advantage, the platform has attracted the attention of high-profile enterprise players, including Intel and Samsung. Ethereum offers smart contract platforms with standardization, security, and support as the most obvious benefits. Deploying smart contracts and Dapps on the platform has proven relatively straightforward due to its eloquently written rules, clearly defined development guidelines, and Solidity coding language. In addition to its developer count, Ethereum has the most vigorous and responsive development community among all smart contract platforms (*200,000).
Polkadot
The development team behind Polkadot was headed by Ethereum co-founder and Solidity creator Gavin Wood. The fact that various platforms are interconnected instead of being a traditional blockchain is what distinguishes it from most blockchain projects. In order for parachains and parathreads to communicate with one another, the Relay Chain plays an integral role. Polkadot is particularly appealing due to its parachains, which enable developers to build their own blockchains with custom governance models. In addition, Polkadot features parallel processing of transactions using parachains as shards, which enables unprecedented scalability. A connected parachain to an external blockchain like Ethereum is also included in the Polkadot network. Software development kit (SDK) and preconfigured templates are among Polkadot's features that appeal to developers, as well as its support for many popular languages such as JavaScript. Polkadot has an ecosystem of various protocols, parachains, and bridges connected to a blockchain which displays interoperability. Polkadot, however, has yet to grow to its potential. Many Ethereum developers are going to be attracted to Moonbeam alone. Polkadot provides an interoperable framework that may play a key role in enabling large-scale adoption of smart contracts; we believe it is among the strongest competitors to Ethereum.
Hyperledger Fabric
Among the 30 co-founding corporate members are IBM, J.P. Morgan, Cisco, Intel, and others. Hyperledger commenced operations in 2015 with support from the Linux Foundation. A permissioned blockchain, such as Hyperledger Fabric, requires authentication and makes participants' identities known. Companies working with sensitive data needing to comply with data protection laws, like the GDPR, are especially attracted to Hyperledger. A vital aspect of Hyperledger Fabric's vision was trust, confidentiality, and security. It was originally designed for enterprise use. By creating private channels, users can have access to transaction data only from selected network members. A hardware-based security model for identity management is provided as a part of the platform, which ensures the highest level of enterprise cybersecurity.
Tezos
On-chain governance and self-amendments provide Tezos with a solution to avoiding hard forks. As such, protocols can automatically be upgraded through consensus in case a specific improvement is approved by a consensus of stakeholders. A platform built in this manner can grow organically since developers participate in it because they are encouraged to do so. The Proof of Work mechanism is not used to achieve distributed consensus in Tezos, as the Proof of Stake mechanism is. Tezos uses delegates instead of miners because they tend to consume an enormous amount of power when publishing a new block. Approximately half of all delegates consolidate nodes into blocks, while the other half validates the blocks. From a pool of network members with at least 10,000 XTZ, members are randomly selected. A consensus mechanism such as this requires less computing power and allows for more transactions than mining. The platform's formal verification feature, which ensures that smart contracts execute exactly as intended, makes Tezos smart contracts among the most secure in the industry. The audit process is conducted before every smart contract is deployed.
Stellar
The original founder of Stellar, Jed McCaleb, is also one of the Ripple founders. He launched the company in 2014. ICO, simple escrow contracts and basic smart contract usage are the only smart contract use cases suitable for this platform that are non-Turing complete. Stellar, however, offers a very narrow scope, making it a good platform for exchanging currencies. Stellar's smart contract platform excels in speed, cost-effectiveness, and security on these grounds. No other platform compares to Stellar in these aspects. There is no Stellar smart contract language nor virtual machine to run the code, as there is for Ethereum and Tezos. Most programming languages can be used to program the platform's smart contracts, which makes it a very usable solution for developers of all levels. With Stellar's smart contracts, execution is controlled by multisignature, batching, time constraints, and more. The bottom line is that Stellar can be an ideal option for any organization looking for a simple yet effective smart contract solution.
Solana
In 2017, Intel, Dropbox, and Qualcomm tapped a group of top software engineers to create Solana. Platforms that support smart contracts of the newest generation address scaling issues, as well. In addition to achieving 65,000 transactions every second, Solana has achieved a record-breaking feat. The key to ensuring such high throughput is the Proof of History (PoH) consensus mechanism. In contrast to blocks of transactions, each transaction belongs to its own block and is input for subsequent transactions. Because of Solana's unparalleled scalability and transaction speed, it is ideal for large decentralized exchanges, blockchain applications, and nearly any other application that needs consistent performance regardless of the strength of the traffic on the network.
Frequently Asked Questions
Our SME will get in touch to understand your requirements and assess the project scope. We will offer you our project proposal along with suitable engagement models to choose from. We begin immediately after the signing of the contract.
Yes, you absolutely can. Our SMEs will assist you in selecting the right technology for your project— cost-efficient, future-ready, fits the best in your existing IT ecosystem and meets your business objectives.
Yes, we do. You can avail ready-to-hire skilled resources from us that are highly experienced in AI and related technologies for project development, on a full-time basis.
The cost of the project depends on multiple factors— project scope, technology stack, man-hours required, engagement model, business objective, and much more. Having said that, we aim to strike a balance between cost and quality for maximum satisfaction.
Following Agile project management, we regularly communicate the project progress to clients, concerned teams, managers, and other stakeholders. In the case of app or tool development, we provide login information for assessing real-time progress.
Depending on the scope, implementation can take anywhere from a few weeks to a few months. We follow the Agile development approach to deliver the project on time with the highest quality standards.
Sure, we can. In cases where a different team has worked/is working on the project, our SME will understand project requirements and existing documentation to assess scope and man-hours required. After this, we will offer suitable engagement models.
We do. Under our extended software protection plans, we take full ownership of post-development maintenance and updates. In other engagements, we offer support on a case-by-case basis.
Yes, you can. We offer team augmentation engagement where our experienced resources work along with your team and make the best out of the onshore cum offshore AI development model.
Sure, you can. Our experts will assess the man-hour requirement for the changes required and will provide the estimations accordingly.
Insights
To properly understand the things that are prevalent in the industries, keeping up-to-date with the news is crucial. Take a look at some of our expertly created blogs, based on full-scale research and statistics on current market conditions.
Explore the potential of Unreal Engine in 2023 with our expert insights. Discover the latest trends…
Our Testimonials
At Techsolvo, we take pride in delivering top-quality IT solutions that exceed our clients' expectations. Our clients' satisfaction is our top priority, and we are committed to providing exceptional service and support throughout every project. Here are some testimonials from our satisfied clients who have experienced the benefits of our expertise and commitment to excellence.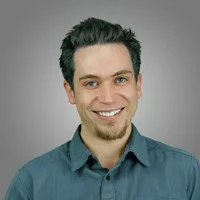 Steve Kaplan
CEO
"Great to work with Techsolvo, really recommended to whoever needs expertise in Django and backend development, he was able to complete the task in time and gave feedback as well."
Hamid Mehmood
CEO - Al-Jawda LTD
"I had the pleasure of working with Techsolvo on a Django API project with Postgres SQL, and I couldn't be more impressed with their work. Their team of developers demonstrated an exceptional level of technical expertise, delivering a high-performing and scalable solution that met all of our requirements."
Pari Hoxa
CEO - Ideas Graphics
"I recently worked with Techsolvo on an OCR app with React Native, and I must say I'm thoroughly impressed with their work. Their team of developers displayed a high level of technical skill and expertise, delivering an app that met all of our expectations and requirements."
John Burt
CEO - Inhourse Attorney
I had the pleasure of working with Techsolvo on a smart contract development project for my law firm, and I must say they exceeded my expectations. Their team of developers demonstrated an exceptional level of technical knowledge and expertise, delivering a highly secure and efficient smart contract solution that met all of our requirements.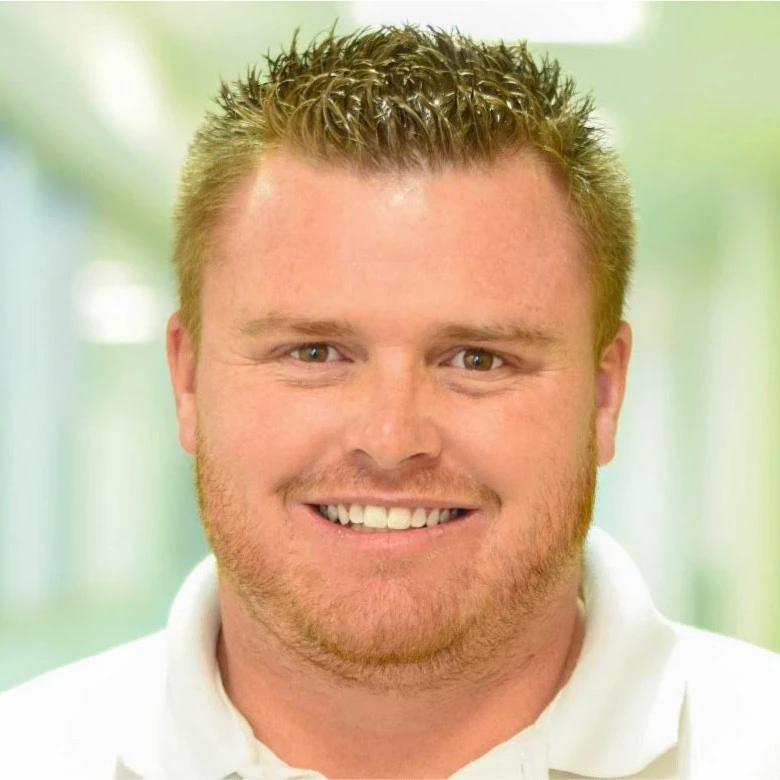 Jarrod Barton
CEO - Myriatech
I recently worked with Techsolvo on a Solidity and NFT contract project, and I must say I was thoroughly impressed with their work. Their team of blockchain developers displayed a high level of technical skill and expertise, delivering a secure and efficient NFT contract solution that met all of our requirements.
Our Clients
The experts at Techsolvo have provided intensive web solutions for a variety of business clients over the years. Here are some of the things our past customers have to say about our service.